[BERG, Adam
(1540- 1610)
]

New Müntz Buech. Darinen allerley gross unnd kleine, silberne und guldene Sorten, umb wichtiger Ursach willen also fürgestelt werden ... Und dann wirt auch ein Dialogus oder Gespräch, zwischen dem Gelt und der Armut mit angehängt ... Neben disem allen wirt auch mit einbracht, was die Müntzen in altem Testament gewest, und was sie golten ...
Gedruckt zu München [Munich], bey Adam Berg 1604.
Folio. [8],80,[12],[10] lvs. Title printed in red and black. With hundreds woodcuts of coins, the gold coins coloured orange or yellow. Seventeenth-century French half calf, gilt back, extremities little worn. Bookplate of 'Bibliothèque d'Yves Guermont, Prieuré de Rozérieulles, Abbaye de Mouzon' to front paste down. A few marginal stains and tears but generally fine.
€ 2250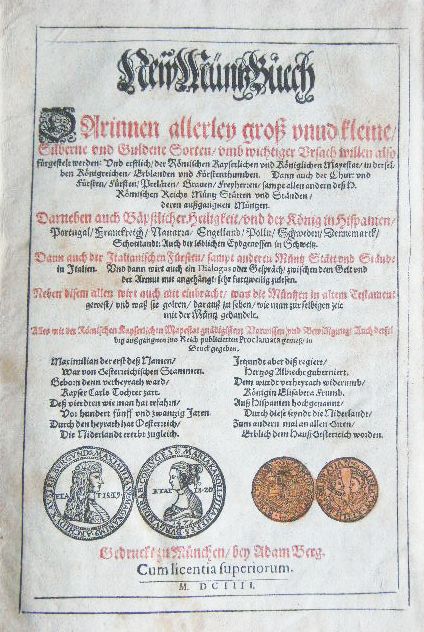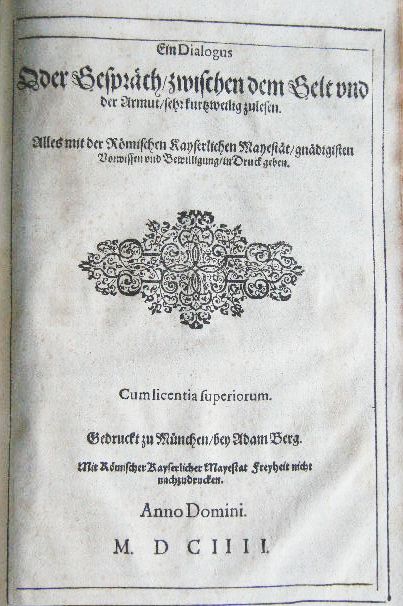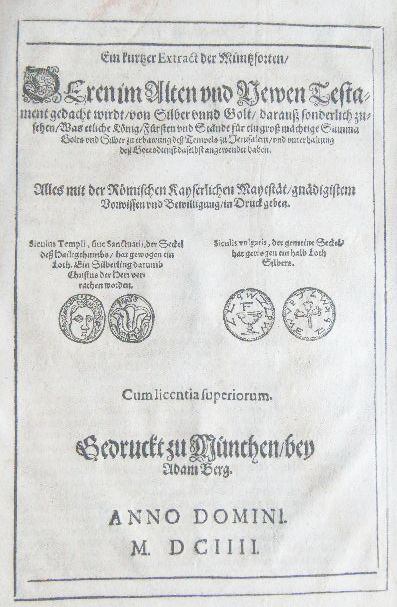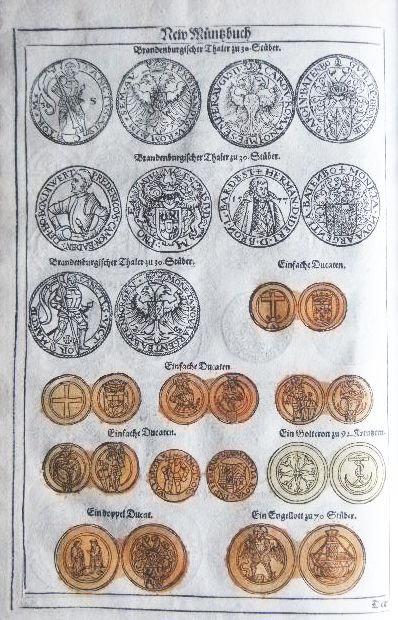 Second edition, first published by the same printer in 1597. The most important coin book of the German Renaissance, including the coins of the Holy Roman Empire, the Papal States, Spain, Portugal, France, Navarre, England, Poland, Sweden, Denmark, Scotland, Switzerland, and the Italian states. The second part, translated as Dialogue between money and poverty, is one of the earliest criticisms of capitalism.
The verso of the penultimate preliminary leaf has a catch-word 'Pro-', the following leaf is unprinted. This agrees with the digitalized copy found in Google Books. The blank leaf is here used for a manuscript alphabetical geographical index.