A desirable copy of the only Dutch edition of the most important work on the Dutch period in Brazil
BARLAEUS, Caspar
(1584-1648)
Nederlandsch Brazilië onder het bewind van Johan Maurits Grave van Nassau 1637- 1644. Historisch-geographisch-ethnographisch. Naar de Latijnsche uitgave van 1647 voor het eerst in het Nederlandsch bewerkt door S.P. l'Honoré Naber.
's-Gravenhage, Martinus Nijhoff 1923.
Folio (45x30 cm). XVI,442p. With portrait, frontispiece, 67 mostly folding plates, maps and plans, and folding facsimile. Orig. richly gilt decorated overlapping vellum, all edges gilt. Free endpapers show light foxing and some pages show few unobtrusive foxing spots. Nr 25 of a limited edition of 160 copies. A desirable copy.
€ 2000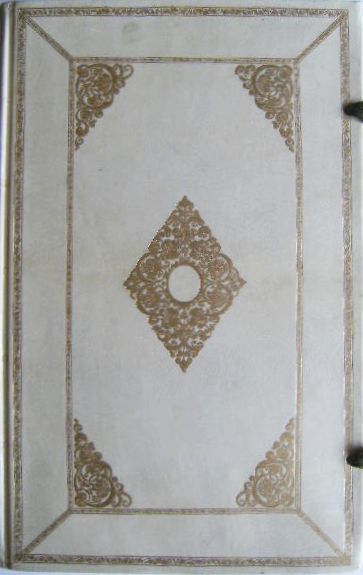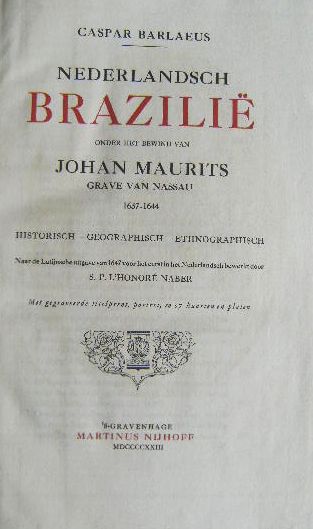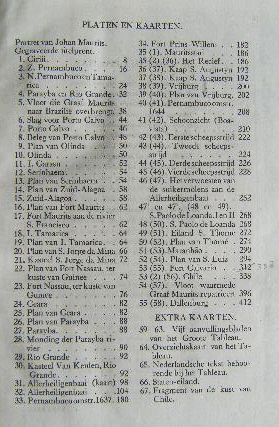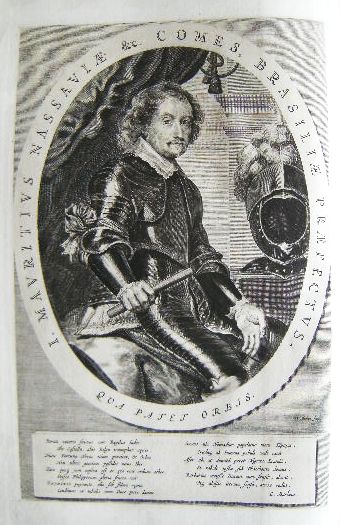 First and only Dutch edition of the most important work on the Dutch period in Brazil, based upon information given to the author by Johan Maurits van Nassau- Siegen himself. Originally published in Latin in 1647 only a German translation appeared during the seventeenth century. This Dutch adaptation contains several documents not included in the contemporary editions, as well as the reproduction of all nine leaves of the great map of Dutch Brazil, of which only four leaves could be reproduced in the original edition.